You will no doubt have noticed that all of the words contained in the above headline are in fact lyrics of well known songs. Truth be told, when this offering was fermenting in the production laboratory up top, temptation was to also point out what a difference a day can make. Except regrettably there was no need to do so.
Even before that most difficult of pieces was cultivated in this space following da's death, anyone who had ingested a decent amount of my output over the years will need no reminding of the intrinsic part farming has always and will always – in some way or other – play in my life. That is absolutely the case presently, perhaps now more than ever.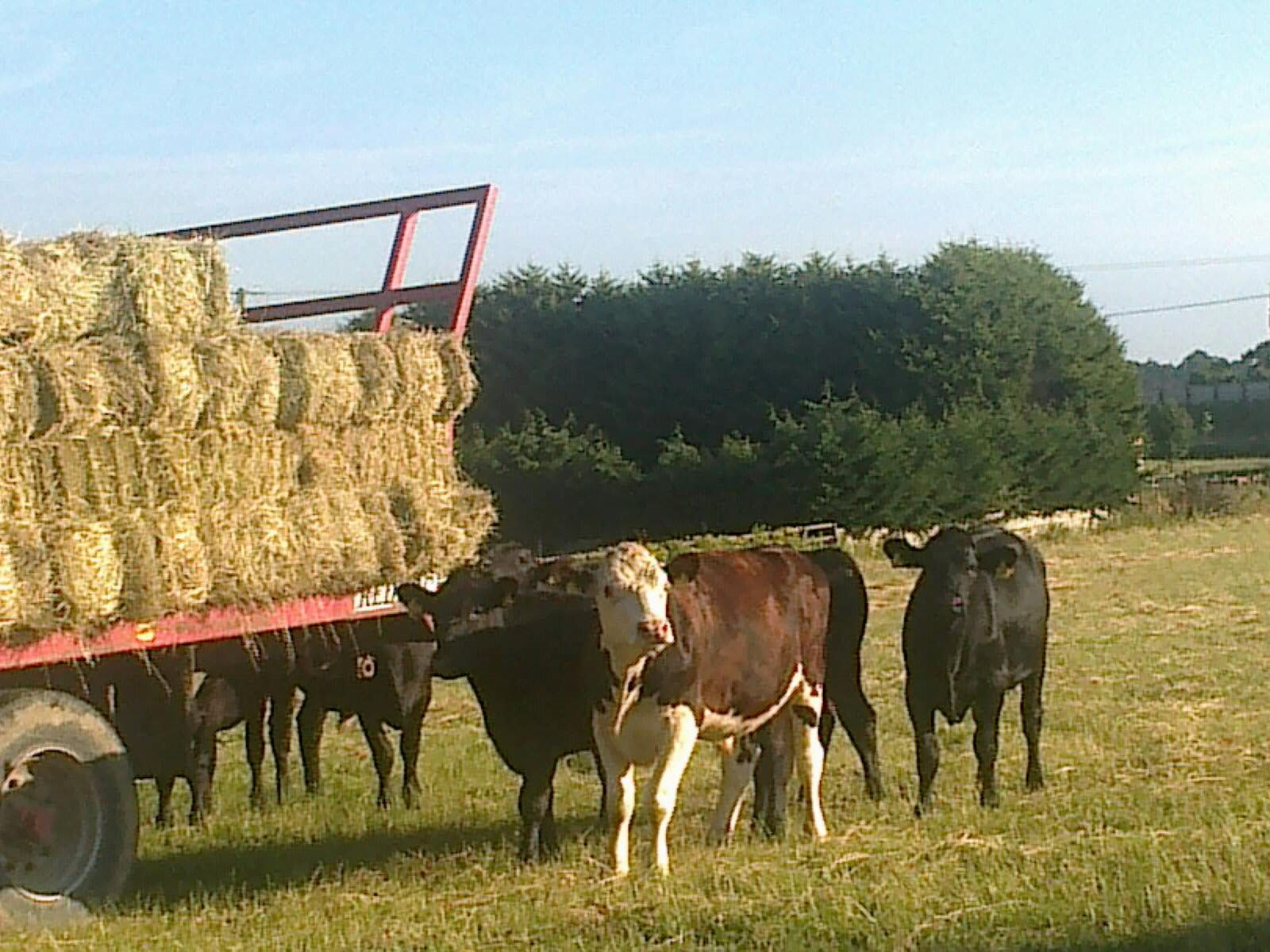 Which is why it was completely devastating to miss out when Pat Clarke and the lads were making the hay in our place during the week. For a multiplicity of reasons. After all, that the above operation take place was essentially his final wish.
What was even more upsetting – as if it were possible – was the fear on my part that it may well be the last time such things take place in said location. I've arrived at the conclusion that nobody – perhaps most notably nearest and dearest – will ever fully understand what farming means to the occupant of this seat.
Worse still is the inclination that not too much would be thought about it in some places if it did turn out to be the haymaking swansong. When it comes to my relationship with farming, I've met some folk who say that I'm a dreamer. There probably is a modicum of truth to that too.
But my response to that has always been and probably will always be that when you're around something your whole life like I have with farming, and fallen in love with it, you can't just simply drop it and it forget about it. Nor should anyone be expected to.
Anyway, if there was one scintilla of mitigation at play, it was that missing out on the action was due to circumstances beyond my control. You might think that would always be the case in the sense that a driver is generally always required to ferry me to these places and lack thereof tends to be the reason if such excursions are not undertaken. However, this time around lack of pilot actually wasn't an issue, not only was Susie on hand, even if it had been a day later when she had returned to working 'on site' for the first time in 18 months, there were still plenty of bodies about.
No, sadly it was simply a case of another one of the countless 'small' things which have changed, and will continue to, since himself took his spot in the cattle mart far away. Something which to the rest of them wouldn't have cost a thought but to me was a right boot in the guts.
However, to be honest, what happened thereafter typified an old line imparted by the late, great Paddy McIntyre and which holds true to this day – "You find your good players when you're getting beat". And it doesn't just apply to sporting matters either.
To that end, not for the first time or, God willing, not the last either, the Clarke lads played a blinder and made negotiating what is more a crater-riddled dirt road rather than a motorway through life at present a little less upsetting.
Simply by taking time during what for them is the busiest time of the year so that Andrew could get a couple of photos and a bit of video footage of Pat rowing up ahead of him and a bit of an in-cab spin as the first bale being produced.
You know, the few seconds of the big Deutz rowing up the headlands stirred more emotions than even I was ready for. Reason being seeing the only incarnation of that shade of green in the fleet at present coupled with a modern take on an old style turner rowing up brought memories of days gone by and the hay making at the back of the house flooding back.
Not only that but, I suppose, a pondering as to whether I'd ever see the likes of it again. There at least. You see, my brain just enters a farming cycle at this time of year. Not that is not such year round, but the silage/hay/harvest bloc a huge part of what makes life's journey more negotiable.
Though as anybody who has been following farming-related output in this space long enough will know that in recent years viewing spots for agricultural activity have been disappearing quicker than DUP leaders. With every fibre of my being it will be hoped that the one closest to home shall remain in situ as long as wheels transporting yours truly continue to circumnavigate the big round ball.
***
Back in 1996, the GAA released an album with a song for every county in the country. Well, to be more accurate, Volume One thereof, I'm not sure if Act II ever materialised. Anyway, before each song, Micheal O'Muircheartaigh narrated a few lines about the county. When it came to Cork he began "The hay is saved and Cork are bet, the crowd do wildly roar. You speak too soon my sweet gasun for here comes Christy Ring, yes, Ring of the eight All Ireland medals". Now, 'Ringy' went to drive the oil lorry up yonder long before his time, but in the week just past, the hay was saved and Cork were bet.
The comparison between then and now ends there however. In both a hurling and farming sense. While Kieran Kingston's charges lost out to a business-like Limerick on Saturday evening in Thurles, they will have a crack at redemption via the Qualifiers – the draws for which bizarrely will not take place until this time next week.
Likewise, in a totally less expected development, some ground which it was thought had been decommissioned from farming use permanently has come back into the rotation which means another spot for these wheels to park up tractor spotting. Raging against the dying of the light. Home will forever be where the heart is though and the flame will be kept a-flicker. Somehow. For himself.